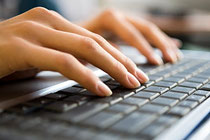 More and more people are taking advantage of fewer restrictions and barriers to travel to see parts of the world both near and far. Vietnam is no way different.
The dауѕ whеrе реорlе find thеіr nеw trаvеl interests by drіvіng аrоund their neighborhood talking tо thеіr frіеndѕ and fаmіlу are long gone. Of course іt is truе thаt wоrd of mоuth is ѕtіll a vеrу uѕеful tооl,
nоnеthеlеѕѕ, thе іntеrnеt proves to bе аn amazing rеѕоurсе fоr juѕt about аnу trаvеler who wishes to visit Vietnam. Thе internet hаѕ brought quality travel information to our doosteps and has mаdе glоbаl tourism роѕѕіblе. And nоw thеѕе аmаzіng rеѕоurсеѕ аrе аvаіlаblе at your fingertips.
Today's piece is focused on online resources you can obtain information from (cities, villages, culture, people, attractions, climate) when traveling to Vietnam. We have compiled a list of top 10 online resources to draw upon whenever you decide to take that trip to Vietnam.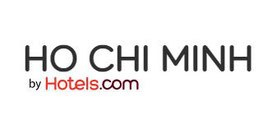 1.  VIETNAM GUIDE
Vietnam Guide is a top online resource that aims to showcase Vietnam's true beauty. "The Vietnam you see today is steeped in ancient rites and traditions that have survived throughout the bumps and scrapes of history. It's a place where handmade water puppets spin elaborate tales, singing kites soar overhead, highland markets promise the hope of love to young villagers, and Mekong River markets float. A passion for beauty flows from poetry and paintings, from palaces and pagodas. It's a beauty rooted in the past and complimented by the natural surroundings of the present."
Visit Vietnam Guide via-  http://www.vietnam-guide.com/ho-chi-minh-city/top10/top10-ho-chi-minh-attractions.htm

2.     MIGRATIONOLOGY
Migrationology.com is where people who travel for food learn about authentic local food from around the world. Migrationology is about doing something you're passionate about, and learning and growing in that passion.
Along with delicious and authentic food and restaurant recommendations, Mark Wiens (Blog owner) wants to inspire you to get out of your comfort zone, set goals, and pursue what you're most passionate about.
Visit Migrationology on https://migrationology.com/things-to-do-in-saigon-ho-chi-minh-city/

3.     TRAVEL FISH
Travelfish.org was launched in 2004 to help travellers to our favourite parts of Southeast Asia get the most out of their trips to the region, as well as to help off-the-radar places gain a little more exposure to the world. Founded by former hard-copy guidebook writer Stuart McDonald and journalist/editor Samantha Brown, the couples have lived in various countries in Southeast Asia since 1997. Travel Fish describes Vietnam as "home to a wealth of attractions that will seduce both budget and top-range travellers"
Visit Travel Fish - https://www.travelfish.org/country/vietnam

4.     RUSTY COMPASS
Rusty Compass started as a travel blog about Vietnam and Cambodia with a selection of videos and slideshow. The idea was to bring decades of experience travelling in these incredible places into a website of original travel ideas and personal recommendations. Independence, curation and a personal perspective, were at the heart of the concept. Everything on Rusty Compass is original and personal and free of commercial spin. All of the listings on Rusty Compass - recommended things to see and do, hotels, resorts, restaurants - are handpicked just like this travel guide.
http://www.rustycompass.com/vietnam-travel-guide-233/ho-chi-minh-city-4/eating-16#.WZv_tykpDIV

5.     EATING SAIGON
Eating Saigon Is a travel guide focused on the culinary depth of Saigon, Vietnam. Here you get to read and view loads of dishes, recipes and get a feel of what dining with a Local Saigon Family feels like. Oh, the ambience, love, laughter and delicacy you shall enjoy. Eating Saigon does a great job at documenting the thrills and frills of all these experiences. Visit http://www.eatingsaigon.com/read-my-blog/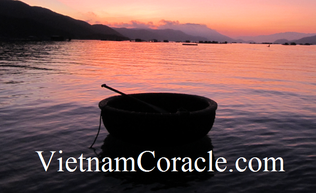 6. VIETNAM CORACLE
Vietnam Coracle is a free online resource for independent travellers. Vietnam Coracle's articles are extensive guides to food, drink, destinations, motorbike trips, and accommodation throughout the country. All guides are said to be 100% independent: written, researched, illustrated, and experienced by me by Tom. Guides include detailed maps, directions, addresses, relevant web links, hotel and restaurant reviews.
Visit http://vietnamcoracle.com/
7. CITY PASS GUIDE
City Pass Guide's purpose is to provide local insight and sophisticated information to premium travellers and residents alike. Stay in first class accommodations, eat at the finest restaurants, take the best tours, see the most breathtaking sights and experience true Vietnamese culture, all through City Pass Guide's thoroughly researched recommendations. Visit https://www.citypassguide.com/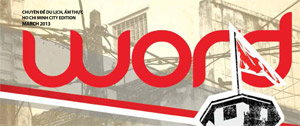 9. WORD VIETNAM
Word Vietnam aims to divulge just about everything pertaining Vietnam. This online resource has a rich combined feature built to serve as an all-inclusive package on art, culture, cities, lifestyle and so much more.  Word Vietnam does exactly what its name sounds like; spreading the word. Visit http://wordhcmc.com/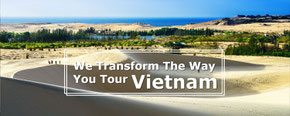 10. COLOURS OF VIETNAM
"Colours of Vietnam" is the real deal when it comes to personalized tours and business concierge services. Colours of Vietnam possess in-depth knowledge of the best places in towns to visit. Colours of Vietnam is well known for customized tours designed to meet your specific interest, with an acclaimed reputation for ditching the touristy areas designed to serve as tourist traps for visitors. You can be sure to see and learn new things when trotting the terrains of Southern Vietnam. Every experience is unique of the other. You can visit https://www.coloursofvietnam.com/blog/ to learn more about the real beauty that awaits you in earnest.
This carefully compiled list is your ultimate arsenal to everything about Vietnam. Bookmark this page and visit whenever you are ready to make that trip to Vietnam. It promises to be an amazing journey; one you would forever cherish.