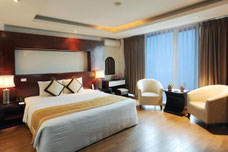 As a Muslim traveler, have you ever wondered if it's even worth going to Hanoi for a holiday? Do you worry about being in a situation where you arrive at your hotel, only to find out that it is not Muslim friendly, despite claiming that they are? The fact is, not many hotels in Vietnam actually understand what being Halal really is. They do not observe any Muslim practices, nor provide any Muslim friendly amenities. Hence, this has resulted in very awkward and uncomfortable situations for many Muslim travelers. Just as we did with Affordable Muslim Friendly Hotels in Ho Chi Minh, we reached out directly to these hotels, to determine if they do indeed comply with these observances. 
As expected, some of the hotels listed on popular Halal travel websites (as being Muslim friendly) have responded saying that they do not provide any amenities tailored to Muslim guests. If you would like to know which hotels are on the list, do reach out to us privately, as we do not wish to call them out them publicly on our website.
The guidelines we have used are:
Halal food served to guests

Close to Halal restaurants

Qibla direction observed in hotel room

Prayer mats provided to guests

Prayer room provided to guests

Close to mosque

Ramadan related services provided to guests, e.g. provision of dates during the fasting season

Muslim friendly environment, e.g. no serving of alcohol

Muslim friendly surrounding, e.g. no bars in the area

Close to shops selling Muslim products, e.g. clothes and accessories
Disclaimer: At the time of publishing, we have yet to confirm that the equipment used in the preparation of food is Halal.
Based on the guidelines given by Crescent ratings, coupled with our own knowledge of Muslim practices, we present to you our preferred Muslim friendly hotels in Hanoi city, in order of the number of points awarded.  Though not all are Halal, these hotels boast a Muslim friendly and safe surrounding in the Old Quarters, where the Al Noor masjid (mosque), Halal restaurants In Hanoi, and shops selling Muslim products and accessories can be easily found. Furthermore, they are located right in the heart of The Old Quarters and is within range of popular attractions, such as Hoan Kiem lake, Thang long water puppet theatre, and Dong Xuan, Hanoi's largest market.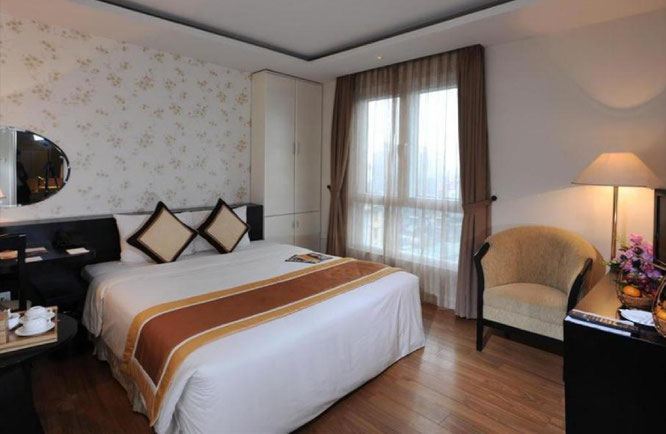 Cosiana Hotel (the only halal hotel in Hanoi)
3.5 star hotel situated close to the Old Quarters
---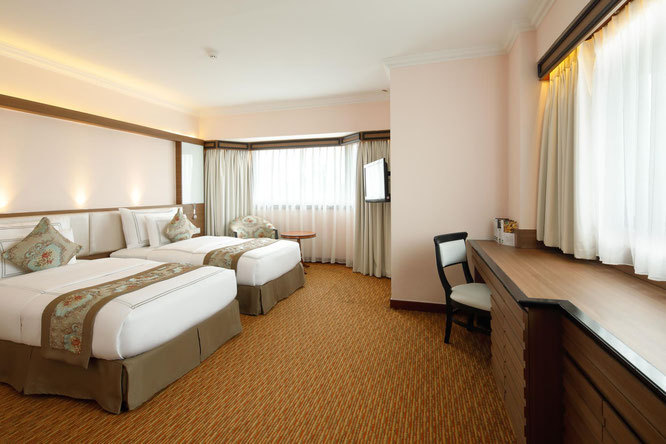 Sunway Hotel Hanoi
4 star hotel situated close to the Old Quarters
---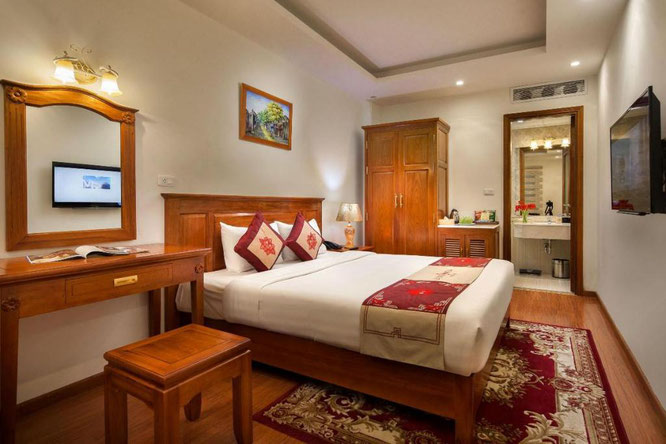 Silk Queen Hotel
4 star hotel situated close to the Old Quarters
---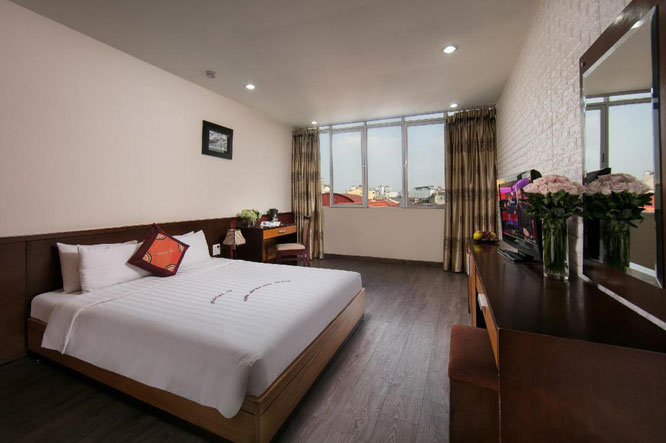 Hanoi Rendezvous Hotel (for big groups)
3 star hotel situated close to the Old Quarters
Based on Crescent ratings and research done on Muslim observances, these hotels are strongly recommended for Muslim tourists visiting Hanoi city. Colours of Vietnam is sensitive to Muslim practices. Hence, in the event that customers require specific Muslim friendly services, e.g. red dates for the Ramadan season or even prayer mats, we can also work with the hotels to provide them. 
Disclosure: We may receive affiliate commission, at no extra cost to you, if you decide to purchase a product or service via some of the links found on our website.
---
You may wish to check out other articles related to Halal travel in Hanoi