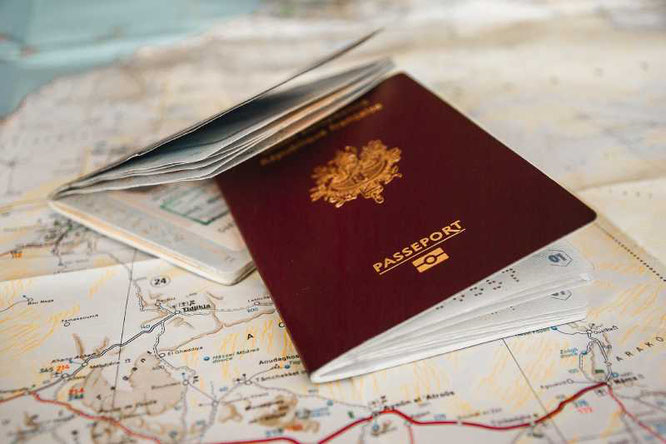 Disclosure: We may receive affiliate commission, at no extra cost to you, if you decide to purchase a product or service via some of the links found on our website.
Traveling to Vietnam has become easier than ever with the introduction of the e-Visa system. The e-Visa Vietnam is a convenient and efficient way for travelers from 80 countries to obtain their entry permit entirely online. This comprehensive guide will walk you through everything you need to know about the Vietnam e-Visa, including eligibility, requirements, and the application process.
Overview of Vietnam's e-Visa
The e-Visa Vietnam is one of the multiple visa types provided by the Vietnam Immigration Department for foreigners wishing to enter the country for tourism or business purposes. The e-Visa is valid for a 30-day stay and allows for a single entry only. With a processing fee of 25 USD for card payments, it takes three full working days to process. As of July 2020, the Vietnam e-Visa is available to nationals of 80 countries.
Apply for e-Visa Vietnam: Vietnam e-Visa Official Website 
Eligibility for Vietnam's e-Visa
Before initiating your application, ensure that your nationality is among the 80 countries approved for the e-Visa Vietnam:
Andorra, Argentina, Armenia, Australia, Austria, Azerbaijan, Belarus, Belgium, Bosnia and Herzegovina, Brazil, Brunei Darussalam, Bulgaria, Canada, Chile, China (including Hong Kong SAR and Macau SAR passport holders, not applicable to Chinese e-passport holders), Colombia, Croatia, Cuba, Cyprus, Czech Republic, Denmark, Estonia, Fiji, Finland, France, Georgia, Germany, Greece, Hungary, Iceland, India, Ireland, Italy, Japan, Kazakhstan, Latvia, Liechtenstein, Lithuania, Luxembourg, Macedonia, Malta, Marshall Islands, Mexico, Micronesia, Moldova, Monaco, Mongolia, Montenegro, Myanmar, Nauru, Netherlands, New Zealand, Norway, Palau, Panama, Philippines, Poland, Portugal, Qatar, Republic of Korea, Romania, Russia, Salomons Islands, San Marino, Serbia, Slovakia, Slovenia, Spain, Sweden, Switzerland, Timor Leste, United Arab Emirates, United Kingdom of Great Britain and Northern Ireland, United States of America, Uruguay, Vanuatu, Venezuela, and Western Samoa.
Requirements for e-Visa Vietnam
Before applying for the e-Visa Vietnam, you need to prepare the following items:
A passport with six (6) months' validity remaining
A digital .jpg image of your full passport data page
A digital passport photo in .jpg format (4x6, white background, without glasses)
A valid international credit or debit card for payment
An email address for receiving notifications and support
A temporary address in Vietnam
Your planned entry and exit dates and entry and exit points/airports
Step-by-Step Guide on How to Apply for e-Visa Vietnam
Follow these steps to apply for the e-Visa Vietnam:
Visit the official website 
Upload digital .jpg images of your passport data page and passport photo
Complete all required information from your passport data page
Fill in all necessary details regarding your trip to Vietnam
Pay the e-Visa processing fee using any of the available payment methods
Receive your registration code and keep the number for future reference
Obtaining Your e-Visa Vietnam
After submitting your application, you must wait three working days for your visa to be processed. Once the processing time has passed, you can search for your visa at this link. Enter your registration code, email address, and date of birth to access your visa. Download the .pdf file and print two copies of your e-Visa for a smooth travel experience. If three working days have passed and you are still unable to access your visa, contact Vietnam's e-Visa Support at this page.
Utilizing Your e-Visa Vietnam
Your e-Visa Vietnam is valid for entry at any of the 28 international checkpoints within the country, including eight international airports. For a complete list of airports, seaports, and border crossings where the e-Visa is accepted, please click here. Upon arrival in Vietnam, present your passport and printed e-Visa at the immigration counter.
Frequently Asked Questions about e-Visa Vietnam
Q:What is an e-visa, and how is it different from a traditional visa?
A: An e-visa is an electronic visa that allows eligible travelers to apply for and obtain their visa online. It eliminates the need to visit an embassy or consulate in person. The main difference from a traditional visa is the application process, as e-visas are applied for and received electronically.
Q: Who is eligible for an e-visa to Vietnam?
A: The eligibility for an e-visa to Vietnam depends on the traveler's nationality. The Vietnamese government regularly updates the list of eligible countries. It's important to check the official Vietnamese government website or consult with the Vietnamese embassy or consulate in your country for the most up-to-date information.
Q: How long does it take to process an e-visa to Vietnam?
A: The processing time for e-visas to Vietnam is typically around three working days. However, it's advisable to apply well in advance of your travel dates to account for any unexpected delays.
Q: Can I use an e-visa to enter Vietnam through any entry point?
A: E-visa holders can enter Vietnam through designated entry points, including major international airports, land border crossings, and seaports. It's crucial to review the list of designated entry points before planning your travel.
Q: Can I extend my e-visa or convert it into a different visa type while in Vietnam?
A: No, e-visas cannot be extended or converted into other visa types within Vietnam. If you wish to stay longer or require a different type of visa, you will need to exit the country and apply for a new visa.
Q: Can I use an e-visa for any purpose of visit to Vietnam?
A: E-visas are available for various purposes, including tourism, business, visiting relatives, or attending conferences or events. Make sure to select the appropriate purpose when applying for the e-visa.
Q: Are there any limitations or restrictions with e-visas to Vietnam?
A: It's important to note that not all nationalities are eligible for e-visas, and certain nationalities may still require traditional visa application methods. Additionally, e-visas are not available for travelers entering Vietnam for certain purposes, such as long-term employment or study.
---
You may wish to check out our other recommendations