---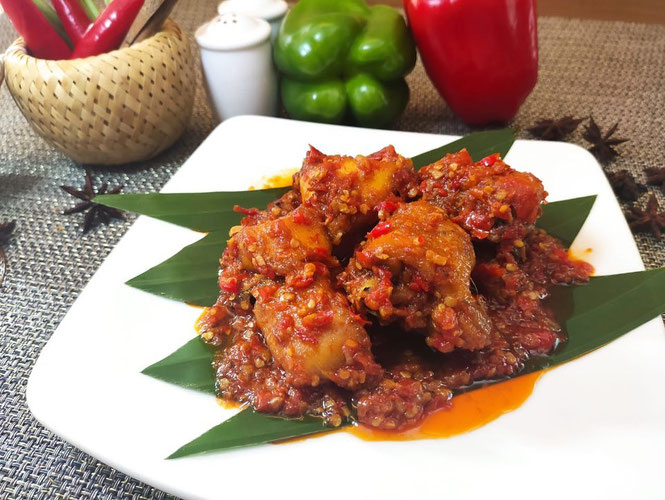 Disclosure: We may receive affiliate commission, at no extra cost to you, if you decide to purchase a product or service via some of the links found on our website.
Searching for Halal food around Hanoi is not necessarily easy, if at all possible. While the city may offer a stunning selection of food options to regular tourists, the situation is starkly different for Muslims visitors. Hanoi has a local Muslim population of just 60. Hence, there are no eateries that would consider it commercially viable catering exclusively to local clientele. But if you are a Muslim looking for some great Halal restaurants in Hanoi, don't worry, this list will get you sorted.
If you are a visitor coming to Hanoi, it is likely that you will reside in Hoan Kiem District near the Old Quarter. This is where most tourism activities are, and also where most tourists would congregate. It is by far, the most convenient and safest area to stay at. And since many of the top attractions in Hanoi are located in this vicinity, it is inevitable that many of the Halal restaurants in Hanoi would be found here as well. Great fun, great food, all in one place. Without further ado, here are 5 highly recommended Halal restaurants in Hoan Kiem Hanoi, all within walking distance to Muslim friendly hotels in Hanoi.
1. Little India Hanoi
Little India Hanoi is highly rated for Halal North Indian fare, and its customers are made up of both Muslims and Non Muslim tourists, as well as the locals. Besides its delicious food, the Little India Hanoi restaurant is also widely recognized for its hospitality, service quality, and welcoming environment. To demonstrate this, the restaurant has specially set up an area for Muslim customers to pray while waiting for their food to be served. A variety of Indian, Malaysian, and Chinese dishes are available here, but the ones really worth mentioning are the Paneer Butter Curry, Daal Makhani, and Beef Kabab.
2. Zaynab Restaurant
Arguably the most value for money Halal restaurant in Hanoi, the Halal certified Zaynab restaurant is also located in the Old Quarter in Hoan Kiem District. Being situated right beside the Al Noor masjid - the only mosque in Hanoi, makes it the go-to place for an after-prayer meal. As you enter the premises, you will get a strong sense that this place is family-run. Its staff are extremely friendly and attentive, a trait that is not often seen in Vietnam. Zaynab specializes in Indian, Mediterranean, and Western cuisines, but it is the authenticity of its Vietnamese-style dishes that you wouldn't want to miss out on.
3. Namaste Hanoi
Another Indian restaurant on our list is Namaste Hanoi. However, it is important to note that while the restaurant serves Halal meat, it does serve alcohol as well. The Namaste Hanoi restaurant offers a perfect blend of Gujarati and Hyderabadi cuisines that are delectable to the core. From the appetizers, to the finishing on the sweet dishes, everything here represents true Indian flavors, coupled with an equally appealing ambience. For first time visitors, the crispy Lentil Crackers and the delicious Chicken Masala Dosa are excellent starters, while the mutton Rajma Masala and buttery Garlic Naans complete the mouth watering experience.
4. Batavia Restaurant & Café
Batavia is another popular Halal certified restaurant in Hanoi, famous for being the only place that serves authentic Indonesian cuisine. Its head chef and kitchen staff all hail from Indonesia, and are therefore, very thorough in the preparation and handling of Halal food. Apart from the staple Indonesian dishes, this restaurant (which also doubles up as a cafe) also offers a selection that includes other Asian delights from around the region. Its top menu items such as beef rendang, chicken satay, and grilled fish are absolutely sumptuous and delightful.
5. d'Lions Restaurant
The d'Lions Restaurant is located inside the Cosiana Hotel - the only true Halal hotel in Hanoi. It boasts a modern and cozy ambience, with a unique view of the Hanoi railway station. Here, you will be able to navigate a diverse Halal menu, which includes a variety of Singaporean and Malaysian cuisines. Under the direction of a Malaysian chef, the signature dishes of the d'Lions Restaurant are Singaporean chilli crab, curry fish head, and authentic Malaysian style Nasi Goreng and Nasi Lemak. After a few days of feasting on Vietnamese food, this restaurant will offer your palate a change of taste. 
6. Khazaana Indian Restaurant
Khazaana Indian Restaurant is the oldest and most highly acclaimed Indian restaurant in Hanoi, having amassed numerous culinary and hospitality awards. This Halal restaurant has been serving South Indian, Desi Indian Food and Mughlai cuisine since 1992, but its menu can't seem to stop growing. Popular here are the Jeera rice, Nan, Dal Tadka, and curries, but do note that alcohol is being served here as well. As you step through its doors, the Khazaana's splendid and elegant decor will stop you in your tracks. Rich Indian culture is well represented in its spacious interior, and you may also choose to watch the chef and his clay oven in action, in the exclusive outdoor seating area. 
7. Red House Hanoi 
Another Halal certified restaurant under the Red House chain of restaurants, is its branch in Hanoi. Just like its other locations across Vietnam, Red House Hanoi is famous for its traditional Singaporean favourites such as chilli crab, frog congee, and best-selling braised claypot tofu. Prepared by Singaporean chefs, the recipes come very close to the original tastes that you will find in the lion city.  
---
You may wish to check out other articles related to Halal travel in Hanoi